Creative.
We help businesses to create coherent brands that speak directly to customers and drive the best economic and social value possible.
Beautiful digital experiences.
The most successful brands have a clear vision for the future and deep-rooted connection with their customers. We help our clients make this connection and bring their brand to life through by creating a clear brand identity, engaging designs and strategic communication campaigns.
"Deep Blue Sky led a branding process for AmplifyChange which helped us to establish a distinctive and strong identity for the fund within the international development sector. They took the time to understand our requirement and ambitions which helped us to create an accessible brand which our audience can instantly connect with. "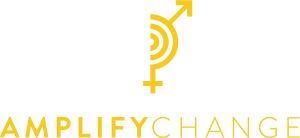 Catherine Ainsworth.
Head of Digital / AmplifyChange
Our creative services
Our design process doesn't begin at a computer – it begins around a table with you. We really get to know your business, market, objectives and most importantly your customers. We use this research to produce concrete campaign goals that take the fear out of design by allowing you to measure the end result quickly and objectively.
Brand discovery.
Shape and develop a brand identity with the strength to drive your business forward. After this workshop you'll have a logo, style guide and a clear vision for the future of your brand.
Visual design.
Make a statement. We create effective visual designs that convert users through the intelligent application of design principles.
Digital and print resources.
Get your brand out there. We create collateral in line with your marketing strategy to engage and retain customers.

International development shake up.
A unique grant management application tool to remove technological barriers and cross…
Challenge us.
If you need help building a new brand or want to refresh an existing one, please get in touch, we'd love to help.