Digital.
We help businesses grow efficiently through the rapid development of intelligent and scalable software.
Built for growth.
The needs of businesses are constantly evolving, as are the available technologies. So it's important when you invest in a new website or business system that it will be able to grow and adapt with your organisation.
We take a lean and iterative approach to production that allows us to deliver improvements quickly, minimising waste and building a solid foundation for your future. Ultimately, this allows you to accurately predict growth, resource requirements and budget allocation internally.
"The process, from concept to launch was well managed and the team were both supportive and creative in their approach. Their flexible Spirit framework provides a simple interface to manage website content and layout - having used WordPress in the past, Spirit's "in-page" CMS editor really is much more straightforward and intuitive."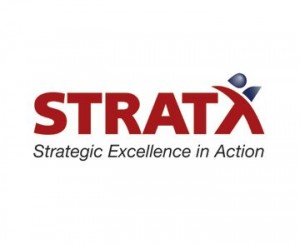 Sam Zalcman.
Senior Consultant / StratX
Our digital solutions.
Our in-house team of software developers build scalable websites and business systems. Our systems are easy to implement, they evolve with your business and they unite your organisation as you advance.
Websites.
Drive enquiries and increase sales. We develop responsive websites that are easy to maintain, can grow with your business and are optimised to serve your target audience.
Small business systems.
Increase your digital capabilities. We build bespoke digital platforms that reduce admin time and increase business potential.
Enterprise systems.
Digitise your business. We develop scalable digital infrastructure that automates processes and integrates with existing solutions to drive operational efficiency.
Spirit explained.
Spirit is our powerful development framework and management interface which forms the foundation for all development at Deep Blue Sky.
Developed using industry standard open source architecture it is fast, handling huge traffic volumes and databases effectively and highly integrated with third party software from Dropbox to Stripe.
Spirit's rock solid ORM and extensible caching layer allows our developers to create fast and reliable web applications for SMEs and corporate clients alike
Content Management System.

Content creators can easily build new pages and edit existing content without writing a single line of code.

Blog.

An integrated blog module that makes it easy for content administrators to create and publish blog content to drive user engagement.

CRM.

The Spirit CRM centralises the management and tracking of leads and projects as they flow through a multi-party sales cycle.

Email management.

An in-page email creator that allows content administrators, marketers and admin teams to design and manage email templates with ease.

User management.

This feature enables visitors to register on the website, receive a welcome email, manage account details and reset passwords - all automated in the backend.

Internationalisation.

Spirit enables content editors to manage translated website content within the back-end system so that the site is kept up to date, in every language.

Revolutionising a century old business with advanced technology.
A bespoke system and iPad app built to improve business processes and cut admin time in half.
Challenge us.
If you've got an idea for a great new business or a brief with the potential to change the way your business or industry operates, please get in touch, we'd love to help.