The client.
Jethro Binns and Peter Nicol started SquashSkills, a successful squash coaching business in 2011. As their business developed the team found themselves using a growing number of online tools and quickly recognised that building an integrated digital solution would be essential to their growth.
The challenge.
In March 2015 Learn from a Legend invited us to develop an online tool which combines video training, marketing and billing systems in one intelligent whitelabel sports coaching platform.
For this project, it was essential that the platform could be quickly replicated for new sports as the company and community expands.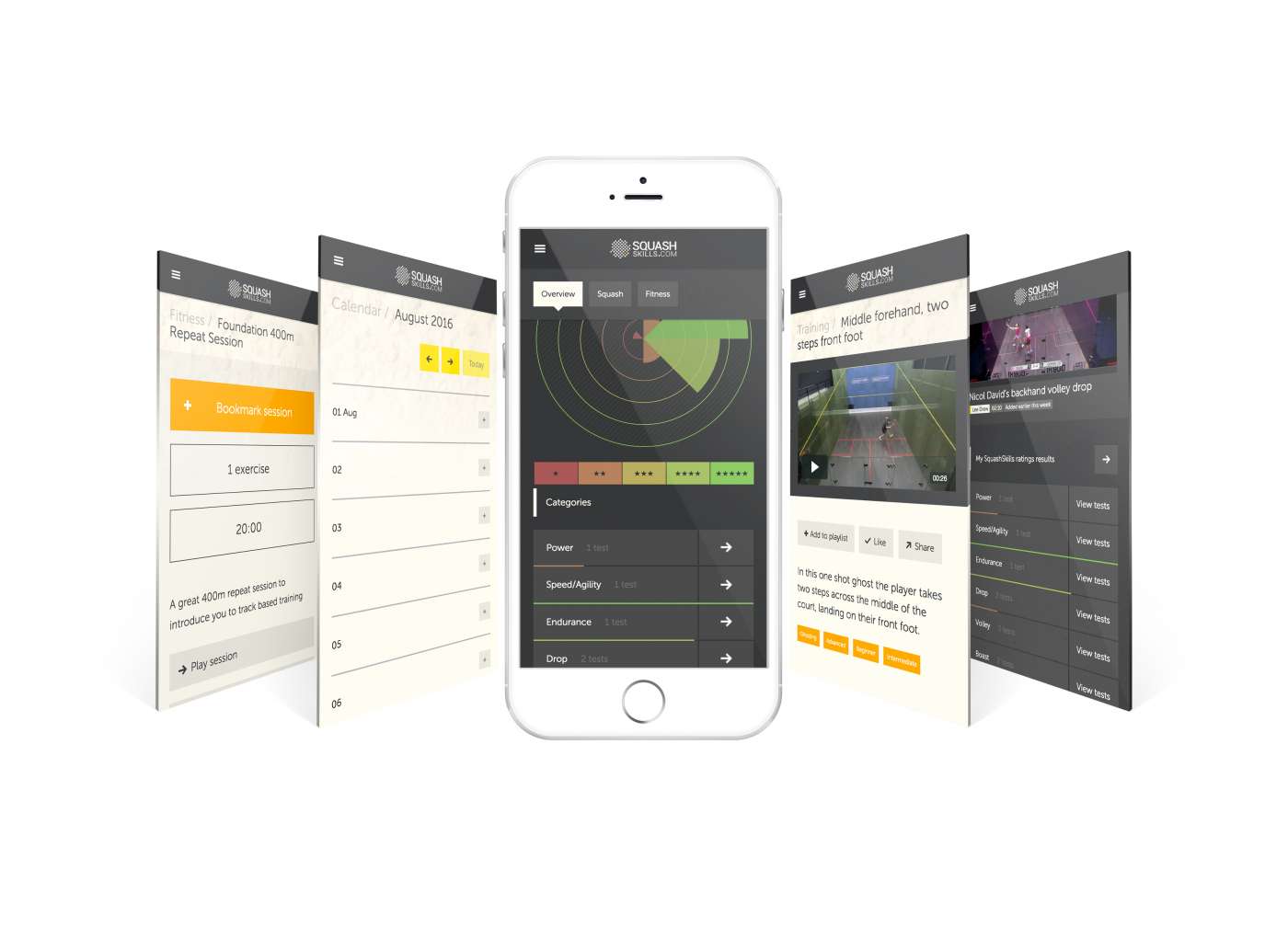 Active development.
We work with clients, like Learn from a Legend, as they make plans to grow and diversify their business. We build bespoke software solutions to fit their unique needs.
For this project, we used our knowledge of the digital business ecosystem to define an unique online strategy. Through a series of workshops we identified the underlying challenges and took a strategic approach to producing a single, scalable solution that serves three key user groups; administrators, coaches and athletes.
Integrated CRM.
Teams can create users, manage leads and boost sales through the single-customer view CRM.
Email management.
Spirit's highly personalised in-page email manager allows teams to regularly update users and review campaign analytics.
Audience segmentation.
Intelligent audience segmentation allows teams to scientifically A/B test their targeted email campaigns, messaging and content.
Business intelligence.
Teams can rapidly test and iterate pricing models to drive continuous engagement, improve conversion rates and retain customers.
Blog and CMS.
Content managers can create, publish and distribute website and blog content easily through Spirit's in-page CMS.
Recommendations engine.
Spirit makes intelligent, personalised recommendations based on a flexible taxonomy graph and integrated behavioural tracking.
Making data meaningful.
At Deep Blue Sky we understand data is only meaningful if you are able to act on it. Our development framework, Spirit, has allowed us to develop a robust recommendation engine to interpret the interactions, taxonomy and user profiles and accurately recommend progression content to users.

The recommendation engine makes both the subliminal and explicit data that users pass through the system meaningful to you. The team at Learn from a Legend are able to react quickly and effectively to personalise their offering, develop their service and build lasting relationships with their users.



Everything is possible.
Learn from a Legend launched their first platform, SquashSkills, in December 2015. On the very same day they were able to launch their second platform for an entirely new sport; Superstar Judo.
Sleek design and seamless interactions backed up by robust, data-driven intelligence are what makes the Learn from a Legend platform scalable and highly effective in many popular sports.
Today, we continue to deliver breakthrough digital systems for clients of all sizes. If you'd like to know more, or if this is the kind of project you'd like to get involved with please get in touch.
Challenge us
If you've got an idea for a great new business or a brief with the potential to change the way your business or industry operates, please get in touch, we'd love to help.