New Flexible PHP (etc) Developer Role
An exciting opportunity to work on projects that matter.
We're super-excited to announce that we have an opportunity for someone to join the Deep Blue Sky development team. We have a £25,000 per annum budget so this role could suit:
a junior, full time developer at £25,000pa or;
a senior, part time developer at £50,000pa at 2.5 days per week or;
... a combination somewhere in between.
Why has this role come up, what is it?...
... and why are the criteria so vague!?
There are a combination of reasons why this role has come up but the main reason is that one of our number is moving to part time, because they have a little one on the way. The successful funding of OneSub in 2019 also means that it can afford a little more of our time and attention which means we need a little more capacity.
The role criteria are vague for two reasons.
First, over 20 years employing software developers we've learned that drive, passion, work ethic and initiative are not defined by a salary bracket, that full-time isn't for everyone and that we need to fit the job around the right candidate... so if you're the right person to join the team and with a budget of around £25,000 per year we can fit the role around you.
Second, although our back office tech stack is predominantly PHP we all work across a number of different languages and environments to get the job done and we enjoy that flexibility. Knowledge and experience of any combination of Linux, git, GitLab, continuous integration, Vue, Javascript, XPath, Python, Docker, TensorFlow, Swift or Kotlin would all be interesting... but it's not necessary.
A flexible role within a flexible team...
Central Bath studio with remote days and a grown up attitude to work-life-balance
We are a small team of around 6-10* men and women (50:50) covering front and back end development, customer support, project management and operations.

We are all dedicated to using our skills to make the world a better place but we all have lives outside work. As such our attitude to work-life-balance is pretty flexible.
Office hours are loosely 9ish - 5ish, most of us tend to work from home (or a coffee shop) on Tuesdays and Fridays, many of us are part time or work very flexi hours or both. We've found that productivity isn't linked to how many hours we sit at our desks so working with our product manager and studio manager we can find a rhythm that works for you, your family, your other commitments or your lifestyle.
* It depends whether you include the Bath Digital Festival team, OneSub's freelancers, etc. We behave like one big family, even though we might work for different organisations.
What will I be working on...?
Join us on our journey from digital agency to product studio.
Deep Blue Sky has spent two years focusing its efforts on two major projects. Here's a little bit about those projects to give you a sense of what you'll be working on...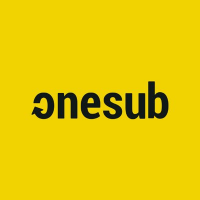 OneSub - Better News
Our incubation project to fix the news
OneSub is a startup 90% owned by Deep Blue Sky's founder and currently being incubated by the Deep Blue Sky team. Having raised over £100,000 in equity crowd funding in 2019, we're in full development of the alpha product ready for a £1.5 million seed raise in the summer of 2020.
The platform uses a combination of PHP, TensorFlow and proprietary NLP on the back end and VueJS on the front end to deliver a rich, personalise experience across iOS, Android and the web via native apps, a Chrome Extension and a web layer.
Check out OneSub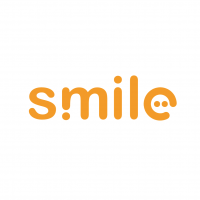 SMILE - Better Aid
Bringing accountability & transparency to international aid
SMILE is our foreign aid management platform developed over five years and in use behind two UK and one European international aid funds.
The platform is based on our Spirit development framework, the PHP framework that has allowed us to rapidly build complex enterprise business systems over the past ten years.
The three funds and their tens of thousands of NGOs and CSOs across Sub-Saharan Africa and South Asia rely upon SMILE to provide the online funding application lifecycle, review and moderation processes, analytics, reporting and ongoing management of the live grants.
Find out more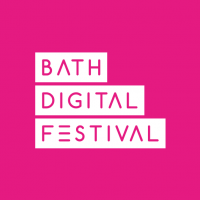 Bath Digital Festival
85+ awesome events over 5 days
Becky, Liam and the Deep Blue Sky team are responsible for Bath's annual tech festival each October.
2020 will be our fourth year, during which time we have converted the festival to an independent charity and expanded the festival to a 5x day, 85+ event extravaganza of tech innovation and excellence. The festival attracts over 2,500 people to events across creativity, coding, digital marketing, tech for good, AI, robotics and education.
As part of the Deep Blue Sky team you can get as involved in the festival as you like - building the tech that runs our events listings, ticketing and marketing robots or helping to run the event during festival week.
Find out more
Having fun and getting support...
Great teamwork doesn't always involve work!
As a team, we quite often do things to socialise together - either during work hours, like Bath's annual Boules competition (we're really awful at boules, but that's not really the point!)... going along to the occasional awards dinner (we get nominated for things now and again)... having days out or sometimes evenings out together - usually for birthdays and suchlike.
We all bring a mix of personality, geography, family pressure and logistics to the team so there's never any pressure to participate if it's not your thing.
We're also well aware that life has many other pressures outside work so whatever the situation we always go to great lengths to support each other and we provide AXA health cover and a number of mental and physical fitness and support perks.
Get in touch to apply
Drop us a line with your questions or covering letter