We help companies grow faster
using digital automation.

Faster workflow.
Better customer experience.
We increase the performance of organisations across the world by automating their processes and eliminating their waste.
We do this by understanding your company and its vision and working with you to construct a clear plan that we call a "digital roadmap" - something you can put on the wall for the whole company to buy into.
We then work with you to improve your company step by step; increasing revenues and customer engagement while reducing your overheads, risks and waste.
Everything we do is clearly measurable; because our business is based on fostering a long-term partnership with you and helping you to grow.
"Deep Blue Sky's expertise was essential in guiding us through our first steps into the digital space and their ongoing development of the SMILE system is integral to the rapid growth of our fund management practice."

David Daniels
MannionDaniels
3 steps to ensure your company survives
Our three-step process - Understanding, planning and execution
1. Digital Benchmark
Evaluate the readiness of your business to survive the next 5 years with our insightful digital benchmark report.
Invest 30 minutes in speaking with one of our experts and receive a detailed, 10-page board-ready report explaining the steps you need to take to ensure your survival.
2. Digital Roadmap
Plan a clear and objective 3-5 year roadmap that will align your whole company with the vital transformation you need to make.
Our one-day workshop will uncover the core values and risks in your company. You will get a rational and prioritised plan for your company's future.
3. Digital Transformation
Start making steady, measurable and meaningful progress towards your company's digital future, today.
Our software developers will integrate your existing tools and replace your paper processes and our planning team are always on hand to help you implement the changes and plan the next step.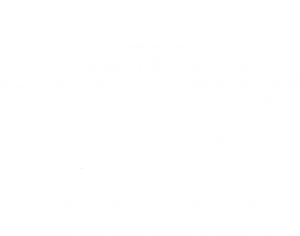 SS Great Britain
A 360° view of every voyage that allows researchers and visitors to explore data 75% faster.
Our Mission
We are building the most trusted engine for digital transformation in the South West.
Our tool for improving your business.
The Spirit Framework is the culmination of 20 years experience working with companies of all sizes. We use Spirit to bring their internal workflow online and improve the way they communicate with their customers.
Whatever challenges you face it's likely that we have helped someone like you in the past.
Manage your current tools.

We integrate all the tools you have.

You get to make the most of the tools you pay for and remove the ones you don't need.

Do more with the team you have.

We make you team's lives easier.

You get a more efficient, more engaged team who contribute to making the whole company more effective every day.

No more spreadsheets.

We turn manual processes into online software.

You get a faster and more effective foundation for automation.

Love your customers, better.

We help you give every customer personal attention.

You get a better, longer relationship with every customer and more referrals.

Spend less money on mistakes.

We remove the cost and waste of re-work.

You get better margins on everything you do by reducing the constant cost of making small mistakes.
Our typical projects include...
Marketing Automation

We help you automate your marketing steps so you can communicate better with more customers for less effort.

Automated Workflow

We visualise, organise and automate your core workflows so that you become more efficient and effective.

Software Integration

We bring all of your other software together, saving time and money and making more of what you have.

Centralised Stats Dashboards

We bring all of our data together into one place so that you can understand how your company really performs.

Document Management

We help you collate and manage your documents and make sense of tools like Dropbox, Box and Google Drive.

Security and Compliance

We build software to meet payments industry, government digital services or ISO compliance and security standards.
Are we right for each other?
Our way of working suits companies that invest in their future
Incubating Start-Ups
We love great ideas and work with a number of start-ups to realise their vision.
Our step-by-step approach is ideal for start-ups because it provides the flexibility new companies need. They get the benefit of our experience and access to a whole digital team for an affordable monthly investment.
Growing SMEs
Many of our clients are SMEs who are facing common growing pains.
We work together to develop software that makes them more efficient. We increase their revenues by improving customer experience while reducing their overheads by increasing the efficiency of their operations.
Government & Enterprise
Our skill at rapidly prototyping small ideas can change the course of big organisations.
Over the years we've helped many large organisations modernise their processes. Today we are helping governments across Europe improve the way they manage their finances and supply chains.
Start your Digital Benchmark
Evaluate the readiness of your business to survive the next 5 years with our ​insightful digital benchmark report.