This year we sponsored Bath Carnival and had a great time on the bus in the midst of the carnival vibe. Thank you to everyone who took part in the parade and dazzled us with your feathers, dancing and drumming!
We sponsored Bath Carnival! 🎉
Each year the carnival relies on support from the local community and what a show they put on for us. Don't forget every little helps, if you want to keep the Carnival alive in Bath please help with a donation and don't forget to add on gift aid:
Click here to Sponsor Bath Carnival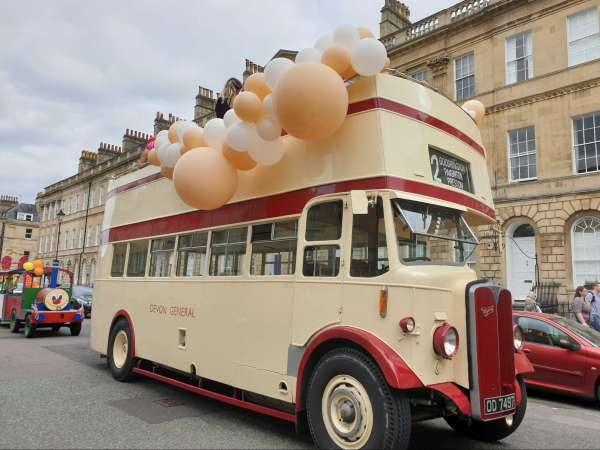 This year we enjoyed the party from up on the bus and even got involved with a little bit of judging in between the partying!
Thank you
Massive shout out to everyone who took part in the carnival, from the organisers and performers, to the volunteers and the crowd who all made it such a great day - it wouldn't have been the same without you!
Suffice to say we all had a great time and can't wait for next year!