Here at Deep Blue Sky the team have been busy working on our incubation project of breaking the echo chamber by building our new platform OneSub to help save democracy and our trust in the news.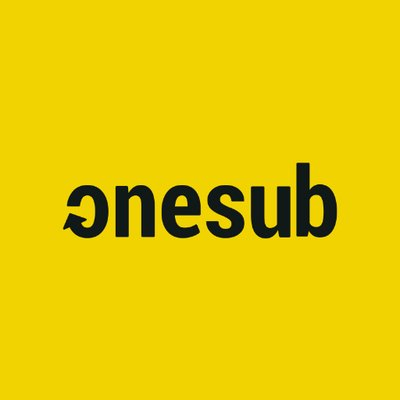 OneSub
What is OneSub?
OneSub is a different kind of news aggregator that selects and presents news content with opposing points of view.
We use AI and natural language processing techniques to grab articles from news publishers websites, digest and understand them, then group the articles around events into stories. We then present them to you as a single story from multiple sources with differing viewpoints, allowing you to read the most relevant articles to get the full story and form your own opinion.
Our Mission:
We want to live in a rational democracy; governed by the politics of factual and rational debate. We'd be wrong to believe that democracy is functioning properly today, things are only getting worse. OneSub exists to rebuild our faith in rational debate and in the news and media that fuels that debate.
OneSub's robots are reading all of the news, all of the time and understanding and learning the particular topical biases of every publisher and every journalist. We use this knowledge to help you to get a balanced view of the world by showing you alternative coverage of the stories you want to read.
We don't believe that it's healthy for you to scroll through endless stories that are not relevant to your life just to service the advertising needs of big business. So we also use our knowledge to give you the confidence to read less and understand more.
We are always adding new publishers and evolving the platform and apps, so don't forget to keep checking out what changes we have made.
We have also created a share extension, so when you are checking out a news article on your favourite publishers website or Apple news, simply share the article to OneSub and we will analyse it, show you the journalistic bias of the article and suggest alternative articles on the same story within seconds! 😮
Be a part of the change 🙌
Do you believe in what we are doing and think OneSub is a great idea? If you think something needs to be done about fake news, and allowing people to be aware of the journalistic bias in the articles they read, then sign up!
Sign up - Now!
We are still in beta, pre-funding, trying to iron out the glitches on the platform and train our AI...but we're getting there and would love your feedback and help to grow, so come and join the community and be a part of the change.