This is part two in our path to freemium series. If you haven't already read part one, click here to catch up in full.
If you'd rather get straight to it, here's a brief summary of what we covered:
Describing your target customers: Do you understand your customer? Who are they are and why are they buying from you? Which ones are the most likely to convert to a sale?
Identifying target behaviours: How do customers interact with your company? How do you create enough value to convince them to engage with your freemium product/service?
So what's next? In this final blog, we will cover how to define your conversion opportunities and what the risks are when implementing a freemium product or service.
Taking the plunge
Define conversion opportunities
Getting people interested in buying your product or service is hard work. As a prolific software junky, I recognise that most of the products I use on a weekly basis I never stop to consider the features of functionality being provided. The number one questions I ask myself before commiting to adding a new tool or piece of software to my roster is - will using this product make my day-to-day life simpler or more enjoyable?
If the answer is yes, it's fairly easy to enable the average user, myself included, to escalate their commitment and trade their basic personal information for a freemium account. Once the user has committed, it's your job to design an experience that provides enough value that they don't feel too constricted by the freemium version and still leaves them wanting more.
What's important - and this comes back to our conversion opportunities, is that I am exposed to a 'comfortable' number of barriers that trigger my desire to pay and upgrade. If every click on a button or option presents a 'pay now to upgrade' option the likelihood is your customer is going to get very frustrated, very quickly.
Some great examples of software products that utilise a paywall are:
InVision balance providing a feature-rich experience but limit users to running a single active project
Trello provide extra features and functionality that their most prolific users can use to make organising, collaborating and interacting with their teams more effective
I've chosen these tools as they are great examples of selecting the right freemium experience for their target customers. If either tried to adopt the other's approach, the results would be very different.
Let's look at the target customer for InVision - a digital professional, looking to collaborate and share work with potential clients. It's more valuable to let them discover the pro tools through interaction with one client than to showcase a mediocre set of 'free' tools but across many clients. This is what enables them to differentiate their product from their competitors.
I'd also be wary of deploying 'time-based' freemium experiences that lock the user out after their trial expires. This is just time-based premium, as using freemium requires a basic tier of account that can use the product/service without paying a penny.
Risks to freemium
3 key areas to consider before jumping in
There are several areas to consider before diving into adopting a freemium model. Here are my top 3: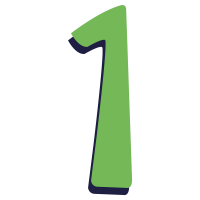 No insight or analytics
That's right, and maybe it's too obvious - but without any way of measuring the key metrics of your platform, how are you going to make decisions about what to do next?
Before diving into any future development, I would recommend outlining what outputs you'll use to determine if the changes you might make will have a positive or negative impact on platform engagement. Take your time over these, I've outlined some of my key considerations below:
What data do we want to capture?
Where do we capture it from?
How is it going to help us?
Who is the data on?
How frequently should we review it?
How do we segment it?
Remember that it's not the quantity of the data, but the quality that will help your platform thrive. This is going to become more important with the upcoming changes to GDPR, and is a great opportunity to revisit your customer flows and ensure that everything you are doing will comply with the guidelines coming into play during May 2018.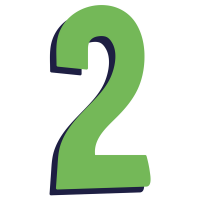 Value doesn't align with your users
Remember that your freemium model should first and foremost align to your target customer's needs. I know that you might have already invested a huge amount in developing a new product or service, but shoehorning a freemium model around features or functionality that have no relevance to their needs will not convert to sales, or provide any actionable insight that would be valuable to your business.
I'll give an example - let's imagine that I run a digital business that helps connect users in a local community together so that they can trade digital goods that they don't want, earned by buying other products or services on the site.
If I add a 'freemium' option to the system that allows users to accrue and trade goods, but ask them to upgrade to premium before they can trade with anyone else, we limit their experience of our USP and therefore fail to make a connection to their point of need.
A better system would be to limit the amount of transactions a person could make during a specific time period, or even reducing the amount of other users they could trade with. Be mindful that in order to convert a freemium user into a premium customer you first need to prove your value to them.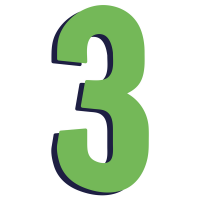 Poor quality experience
So my final, and potentially the largest, risk to any freemium experience is that your product or service no matter how much you believe in it, just isn't up to scratch.
Don't be afraid to decide that freemium isn't right for you right now. Take time to refine some of your features, maybe even strip some out to create a refined version for release, users will get frustrated when they find sub-optimal functionality which will hamper attempts at getting them to stay engaged or upgrade.
Users also like to see new updates, delivered regularly with continual support - which lends itself to a more iterative approach to developing your offering. This will also give you an opportunity to engage them, and let them tell you what matters most to their needs.
Share your thoughts
While freemium isn't the right model for every company, if used wisely it can be an extremely powerful tool. I hope you enjoyed this post, have you started planning a freemium trail or have you already tried it out? Let me know your experiences and thoughts in the comments below.
If you're not sure if the freemium model is for you or are looking to evaluate your company's digital readiness, get in touch with the team today to get your FREE digital benchmark report. Invest 30 minutes in speaking with one of our experts and receive a detailed, 10-page board-ready report explaining the steps you need to take to ensure your survival.