You're about to take the leap. You've got a great idea for the next big website or platform. You're ready to change the world. But, where do you start? And who do you trust?
Unless you have previous experience planning and managing projects in the digital sector, the first steps can be pretty daunting. But don't panic! No man is an island and even the most successful companies (I'm looking at you Apple) surround themselves with the talent they need to deliver their goals.
When starting a new venture, you may know exactly what you want the end product to look like or you may still be fleshing out the concept. When your ideas are endless and everything is possible, it's easy to get lost in the details and features of your new concept.
This is when I'd advise you to take a step back and think about your "Why" (check out Simon Sinek's great TED talk if you haven't already). Prepare yourself with the right information to make measured decisions about the journey ahead and plan out necessary resources.
So, how do you choose between freelance and agency?
Great question!
You're absolutely right to question the benefits of agencies over freelance and vice versa. I have been both a freelance designer and agency designer in my career, and know first-hand the benefits of both. In this post, I'm going to share some benefits and drawbacks for you to consider when making the choice between freelance and agency web design.
What do you need?
Are you looking to plug a single skill gap or do you need more support?
It will come as no surprise that investing in a partnership with a digital agency can require a higher level of investment initially than that of a freelancer.
Freelancers usually have lower overheads as a result of independent working, minimal staff expenses and often no permanent office space.
A freelancer is able to work anywhere, anytime, and will usually specialise in a single discipline like marketing, UX, design etc. If you're project is missing a particular skill, a freelancer may be the way to go.
Larger teams may have larger overheads but they do find it easy to make efficiencies in both time and money through robust process development and implementation.
An agency is a collection of a distinct teams of specialists. At Deep Blue Sky, everyone has a specific part to play in the successful completion of a project. These range from digital strategy, to design and development, and the glue that holds the whole thing together; project management.
In larger projects, this can be a huge benefit. A unified team working together, on a well defined process to build a solution to your unique brief means knowledge is shared quickly, communication is clear and challenges are overcome rapidly.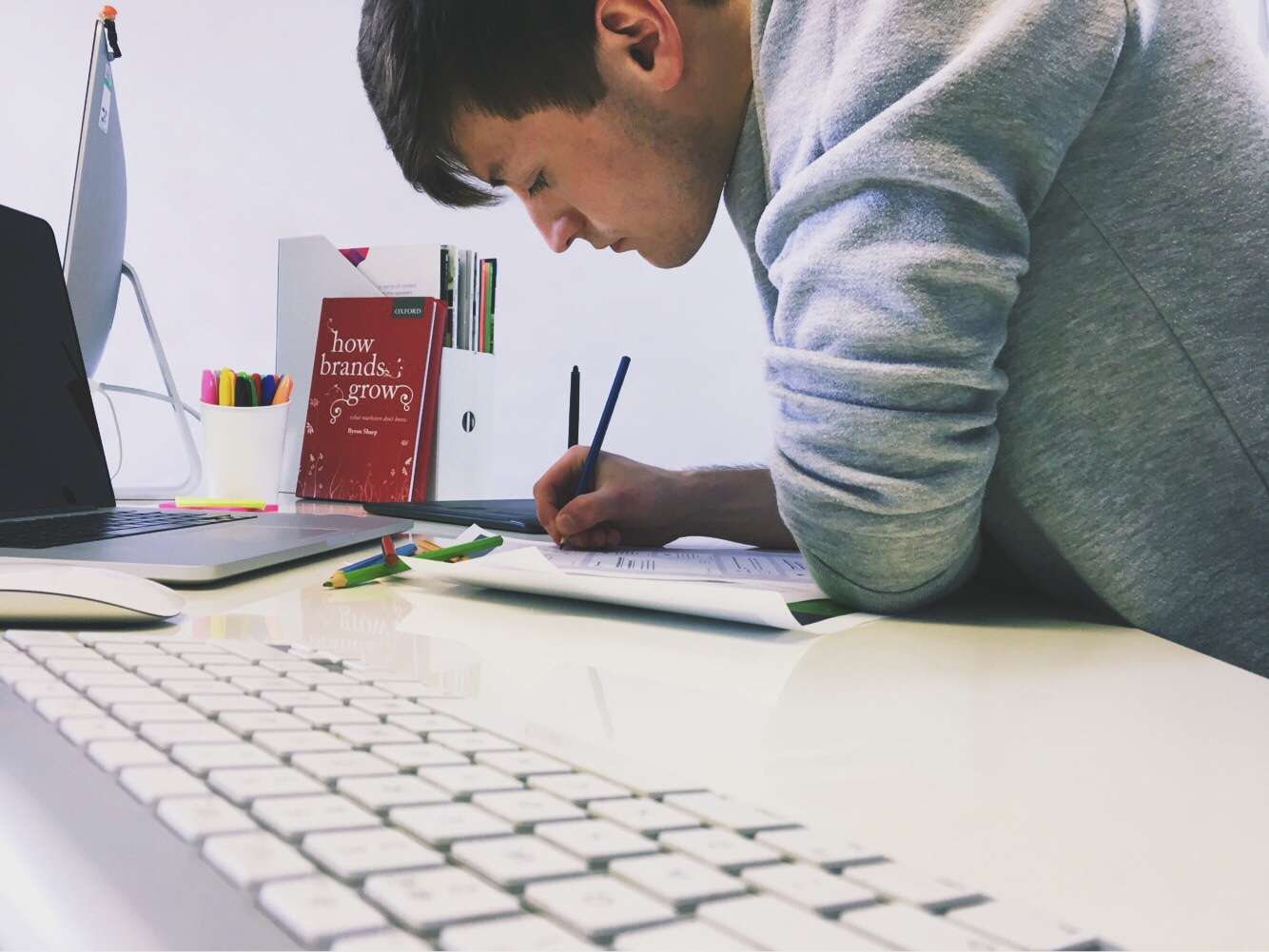 Making the choice.
It's all about you.
The size, scope and budget of your project will all play a part in your decision-making. If you're looking to make a start in SEO, need some guidance in a particular field or have a clear, defined vision for your project, a freelancer may be the way to go. For everything else (sorry Mastercard), your project may be better suited to incubation in an agency setting.
Whichever route you take, ask questions, and go with what feels right. You want to build a relationship with the team you choose and grow your digital presence. Which leads me on to my next point…
Digital growth.

Play the long game.
When it comes to planning your long-term digital growth, we'd always advise you to stick with someone that you trust, whether it's a hand-picked team of freelancers or a partnership with a collaborative digital agency.
Your business will flex and adjust to meet the changing requirements of the market. A robust system with the ability to grow as you do will be fundamental to ensuring that your product stays fresh and ahead of the curve.
What's next?
OMG free stuff!
If you have a idea you want to explore, why not try out one of our Free Digital Assessments. Work directly with our strategy team to unlock the digital potential in your product. The perfect way to explore your idea and discover your next steps.
After that, the choice is all yours!