To many, the word CMS is synonymous with WordPress. And by all measures WordPress is a force to be reckoned with. By its own reckoning an incredible 27% of the internet is powered by WordPress-enabled sites.
A question that new clients ask our team quite a bit is "Why don't you choose to use Wordpress?". It's a great question and one that we think will help you get to know our outlook and ethos here at Deep Blue Sky. So, we thought we'd share our views on how accelerated digital transformation is possible using a bespoke framework like Spirit.
Spirit is more than a CMS.
Spirit is an extensible framework that includes, among many things, a built in in-page editor and CMS.
Whether you're looking to update page content, automate email marketing or collaborate with colleagues, with Spirit you have straightforward and manageable access to all of your data on one central platform. Spirit enables users to take an holistic approach to their business activities and update a single list for marketing, sales and account development.

It's flexible,
While WordPress is designed for simple content websites. If you want to develop a more sophisticated website, e-commerce store, or even a large corporate website that is not completely standard, you'll need to make several systematic changes. Although these changes are generally possible, they will considerably raise the cost of your project.
Spirit is built with scalability in mind. Our lego-brick approach to development allows for new features and functionality to be added to your system at a time that suits you.
Future-proof,
At Deep Blue Sky we know that one size never fits all. So we've built Spirit over the course of 15 years to deliver targeted results specific to each of our client's business goals.
We're fascinated by the expanding digital workplace and have built Spirit to optimise interactions between departments to save time, money and boost productivity. Spirit makes communication and data transfer between departments quick and simple by reducing repetitive tasks and automating complex processes.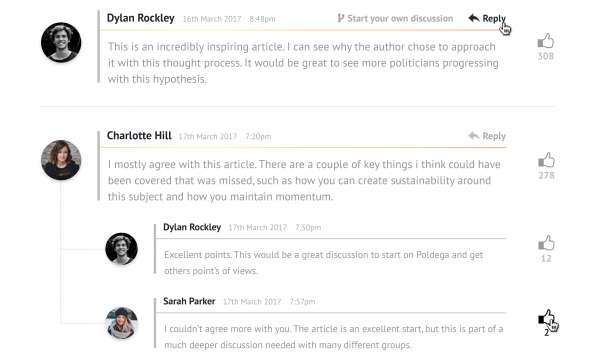 And focused.
While most platforms contain multiple levels of administrator e.g. content editor, content author, content approver. Spirit offers granular roles and permissions management across your full range of content. This allows you to control who has access to see what data - this can be by page, or even down to an individual sentence.
Spirit empowers content administrators to show the latest stats and figures in multiple formats without ever touching an excel spreadsheet. Spirit's robust backend system manages the secure update of information to provide customers with up to date information whenever they view your website.
Want to find out more?
If you're interested in finding out more about the Spirit Framework and how it could benefit your business please pop your question in the comments below or get in touch to grab a coffee with the team ☕️
get in touch