The client.
AmplifyChange is a €30m challenge fund which launched during the UN General Assembly in September 2014 by the Crown Princess of Denmark. It provides essential funding to both large and small charities based in Sub-Saharan Africa and South Asia.
The challenge.
In July 2014, Deep Blue Sky met with the MannionDaniels, the AmplifyChange fund managers, who needed help to create the brand name, symbol, tone of voice documentation for a new international brand. By September, the brand would be launched to a global audience through a new CMS website.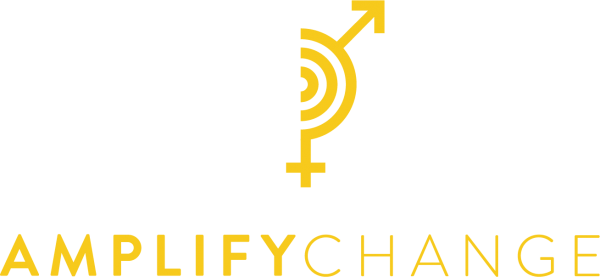 What's in a name?
Defining the brand.
A brand's name is key to defining the personality of the brand. In addition to your logo design and tone of voice, it helps differentiate your business and build a connection with your customers.
For this project, we defined the brand name and built a robust set of brand guidelines. Through our research and workshops with key stakeholders we defined key brand components including the name, logo design, tone of voice, colour palette and typography.
A symbol for change.
We worked closely with the team at MannionDaniels to define the name 'AmplifyChange' and create a unique symbol that embodies the fund's core values.
The AmplifyChange symbol helps to articulate the organisation's mission with clarity to a broad audience across many languages, continents and cultures.
The left side, intentionally blank, celebrates the silence overcome while the concentric rings of the right side draw attention to the magnified voices for change. The inference of male and female symbols offer universally recognisable imagery to represent the sexual and reproductive health and rights issues addressed.

Everything is possible.
Through the identification of the fund's core values we have been able to create a symbol for change and an accessible platform that makes it easy to broadcast their message loud and clear to those charities who need the life-changing funding most.
We develop unique brand collateral for businesses of all sizes. If you'd like to know more, or if this is the kind of project you'd like to get involved with please get in touch.
"Deep Blue Sky led a branding process for AmplifyChange which helped us to establish a distinctive and strong identity for the fund within the international development sector. They took the time to understand our requirement and ambitions which helped us to create an accessible brand which our audience can instantly connect with. "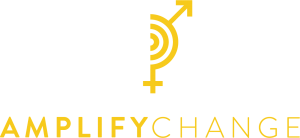 Catherine Ainsworth
AmplifyChange
Challenge us.
If you need help building a new brand or want to refresh an existing one, please get in touch, we'd love to help.